Disasters happen. Most times they take us unawares. Flood and water disasters occur from time to time. A broken pipe, a leaky roof, a washing machine that has developed a fault could cause your home or even your office to be flooded. This causes lots of damage. We have handled such disasters on several occasions. When we step in, we apply our flood damage restoration northern beaches techniques to reduce the damage already done by water.
Your furniture and household items are very important. We do not want them to be damaged by water. But if ever there is an influx of water where you live or work, you need not fret. We are a world-class water damage restoration company on the Northern Beaches that is committed to making sure that your personal belongings are not damaged by water.
Water Damage Restoration Northern Beaches Specialists
Water doesn't not only affect the flooring it can undermine the structural integrity of your building. If unattended, water damages could accelerate the growth mould which is a no-no if you desire a clean environment and healthy family.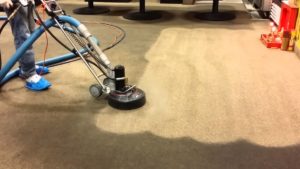 Water emergencies require swift action to prevent further damages. Damage lessens a great deal when the water is removed as quickly as possible. That is why our water restoration northern beaches team members are always on hand to tackle every flood related emergency in your home.
Flood restoration services are quite technical. Water damage restoration usually takes some time and this process can expensive. But don't worry, our water damage restoration northern beaches experts handle everything so there is no need to worry. We are also happy to guide you on how your house insurance policy can be of help to you.
 What You Will Get
-> Swift response
-> Unparalleled water damaged restoration services
-> World-class and well trained technicians
-> Complete satisfaction
How We Get It Done
Our technologically-advanced equipment will be used to ensure quick removal of water. After that, we will make use of our drying equipment to dry affected areas in your home. Finally, we will sanitize and refresh your home.  This process is very important in removing completely mould, mildew and other harmful bacteria which are common in water flooded areas.
Let Professionals Handle It
Usually, when water disasters occur, many attempt to tackle it themselves. There are damages caused by water that you may not notice. Our professionals know exactly what to look out for and have the right equipment to detect and handle damages that you may not have noticed.
Our response time is 100% and the flood restoration northern beaches services we render are fast and first-rate. We work round the clock. So be sure to call us 24 hours a day and 7 days a week.