Mattress Cleaning Northern Beaches
Many attempt cleaning their sofa, upholstery, tile, and carpets. But they forget that over time, mattresses accumulate germs, bacteria, and dust mite that can cause itchy skin reactions, Bronchitis, and even eczema. Our job is to take care of everything that requires cleaning at your home – mattress cleaning inclusive. You deserve a good night's sleep, but with dirty, bed riddled with stains, that would be difficult to achieve.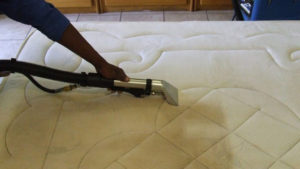 We care about you, and we would love you to have a good night's rest every night. That is why we offer exceptional mattress cleaning northern beaches services that are second to none. We will refresh your mattress and remove stains, dust mites and more. Our qualified professionals have been trained to use top-of-the-range cleaning tools to ensure a healthy and safe environment for members of your family, children and pets. Our meticulous team will always give you the best results.
The Best Mattress Cleaners Northern Beaches Has To Offer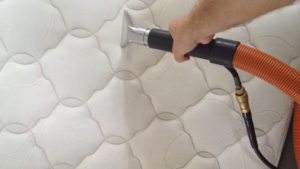 When we clean your mattress steam kills the dust mites in the mattress filling along with our eco-friendly mattress cleaning detergents ensure a refreshing night's sleep. We do not stop at cleaning only, our mattress cleaning Northern Beaches services team will deodorize and remove odour from your mattresses. When you choose us to do your cleaning, we do not leave until a thorough job is done and you are satisfied. This approach to every cleaning job we do works for us all the time and it keeps our customers happy.
We do not want you to suffer from allergic reactions or skin-related ailments like Eczema just because of a dirty mattress that has not been in use for so long without deep cleaning. Our efficient hot water extraction method will kill all germs, dust and bacteria.
What you will get:
-> Professional Mattress Cleaning done by well-trained and certified technicians
-> State-of-the-art cleaning equipment that yield best results
-> Environmentally-friendly cleaning solutions
-> A clean, fresh-smelling mattress
-> Peace of mind
Many clients try our services, and come back for more. Just call us on 8311 0608 for the best mattress cleaning service on the Northern Beaches. We have courteous representatives that will attend to all your queries about offers, rates, and discounts we offer from time to time. Let Northern Beaches mattress cleaners work for you.