Urine Treatment Northern Beaches
Sometimes we do not have control over the places our pets go when we are not at home. Time and again we leave them to wander around and during this period, they may decide to urinate wherever they go.  Pets can be a challenge to keep at home. With them, it requires an extra effort to maintain a healthy, clean fresh-smelling home. For some pets – new puppies especially toilet training can take a while. Since we leave them to move about freely at home, pinpointing exactly where they have urinated or stopping them from doing so is often a tough task.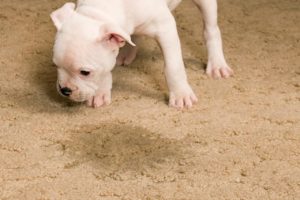 Pet urine treatment northern beaches is not as easy as most treatments such as stain removal treatment. This is because pet urine contains odour levels that are very high and simply applying chemicals to the spot or surface affected does not solve the problem.
Our technicians who provide pet urine treatment northern beaches will apply a cleaning agent which contains an enzyme powerful enough to go through every fibre of your carpet or upholstery where most of the stench is emanating from.  With our first rate Ultraviolet light, we can tell precisely where pet accidents took place. Using the UV light, our professionally-trained technicians are able to remove all pet urine odour from your rugs, carpets, and upholstery. We have used the UV light time and again. The results are exceptional.
Stains left by pet urine can be unsightly and the odour very unpleasant. Urine by its very nature goes really deep into carpets and upholstery. Cleaning it thoroughly requires Pet Urine Treatment experts. That is why you need our pet urine treatment services because pet urine treatment is best done quickly. The effect of pet urine can cause serious damage which can become permanent if left untreated for a long time.
We will remove all traces of the urine smell using a high quality, and environmentally friendly neutralizer.
How We Do The Pet Urine Treatment Northern Beaches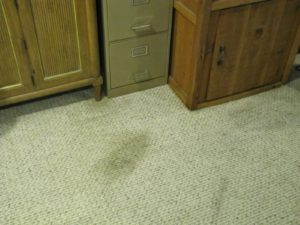 First, we will identify where your pet urinated using our UV Light. A white colour signifies that live bacteria are present.  On identifying the area with urine, our trained technicians will employ high vacuum extraction to remove the urine crystals. After this, we will dampen the spot affected. This process will remove every element causing the odour. If the situation is so severe, we may remove the carpet to expose completely the floor area affected.
Note that if the stains caused by the urine have changed the colour of your upholstery fabric or carpet, we cannot guarantee that the urine stains will come off.
To arrange your rug, upholstery or carpet pet urine treatment on the Northern Beaches, call us.